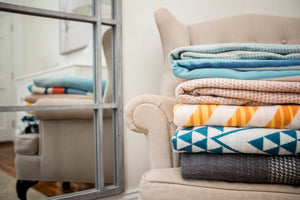 The memorable corporate gift perfect for any client or employee
The gift that everyone will love and remember - a cozy throw blanket. And when you shop with Thread Talk, a certified B Corporation, 10% of your purchase is donated to domestic violence shelters in your local community.

Gift with a lasting impact
Recognize and celebrate your employees, clients and customers by saying thank you with a luxurious and meaningful gift that has a lasting impact in your local community.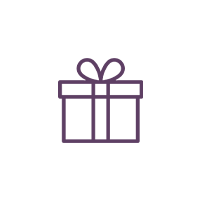 Perfect for any occasion
If you're looking for the ideal company gift that is useful and memorable, look no further! Our blankets make the perfect gift for any holiday celebration or special occasion. 

More than just a blanket
A Thread Talk blanket is more than just a blanket; it's an uplifting and powerful gift. 10% of each purchase is donated to a local domestic violence shelter of your choice.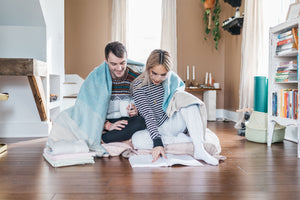 Give the gift of comfort and hope
Our blankets are made from the highest quality environmentally friendly materials and come in a variety of sizes and colors, helping you cut down the time it takes to find the perfect gift your employees, clients and customers will truly cherish.
The gift that gives back
★★★★★

"You have been so great to work with, and we're grateful that we were able to connect with you and learn more about Thread Talk and the impact that you're making across our market and the country. We'd hoped to find a gift for our clients that would give back in our areas, and you helped make that happen."

— 

Alicia Shankle | Oklahoma Fidelity Bank
★★★★★

"We are thrilled that for this year's annual company gift that we were able to send these cozy blankets to our employees across Canada. Hannah and her team took such care in making sure that every delivery to our employees was accounted for and received. Our employees were grateful to receive such beautiful quality blankets that also gave back to their local charity in support of domestic violence survivors."

— 

Vanessa Tammara | PSL Group, Canada
★★★★★

"As a domestic violence survivor and an interior designer, I'm so glad that I can show my clients a company that's making a positive impact on the community. I love incorporating Thread Talk blankets into every home - the soft colors are so warm, comforting, and inviting."

— 

Matthew Morgan | The Details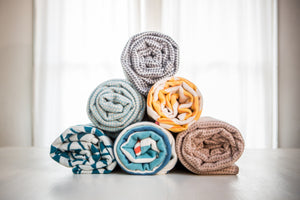 View our collections
Shop by size or by material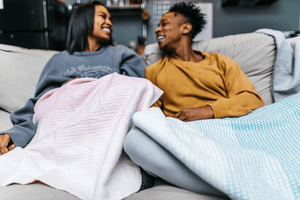 Thread Talk makes it easy
We supply the blankets to our partners and work withthem to help expand their impact in the local community. We are experienced in working with large brands, yet continue to bring personal, small-company customer service into everything we do.