"

It's the confidence that I strive to instill in domestic violence survivors that will change their lives, and I want to use my story to show how something meant to harm can birth something so good.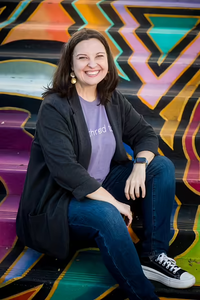 The Power of CONNECTION
Hannah Kay is a domestic violence survivor — one of the 1.3 million women who are impacted by domestic abuse every year. Her experience set her on a journey, from a small town in Georgia to a job with one of the most powerful women in the world and then to start her own company that supports domestic violence shelters across the U.S. 

Along the way, she discovered humor, transformation and, most importantly, the power of connection. The result is an inspirational story she shares at conferences, companies and organizations to eliminate the stigma surrounding domestic violence and to empower women and men to change the world.
Contact Hannah Kay
Hannah Kay has been featured: "Hannah Kay is changing the norm, and illustrating the power of the female voice, to speak out and lift other women up to share their struggles. She appeals to any audience hungry for a story of resilience and hope."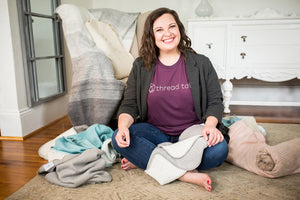 Ready to help Hannah Kay spread awareness and inspire positivity to domestic violence survivors?
At Thread Talk, it's more than just a blanket. It's an opportunity to spread comfort to those who need it most. That's why we donate 10% of all proceeds to domestic violence shelters, helping provide survivors with the resources they need to get back on their feet.
Shop Now