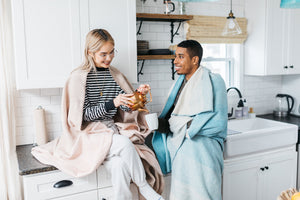 60x80 blanket
Perfect for spreading out on the couch or providing an extra layer on your bed, our 60x80 blanket keeps you warm and cozy from head to toe.
Body hugging comfort for all of life's seasons
The sense of well-being that comes from being wrapped up in a soft, cozy blanket is unbeatable. And when that blanket is big enough to share with a loved one or pet, the experience is even better.

Our 60x80 blankets are just the right size for a cozy movie night on the couch or an extra layer on your bed during those chilly nights.

So whether you're looking to stay snug and warm or simply wanting to treat yourself to a little bit of luxury at home, our machine-washable blankets are the perfect fit for any season.
7 different color options
Come in 100% cotton
Come in Oeko-Tex certified combination of cotton, acrylic and polyester
Machine washable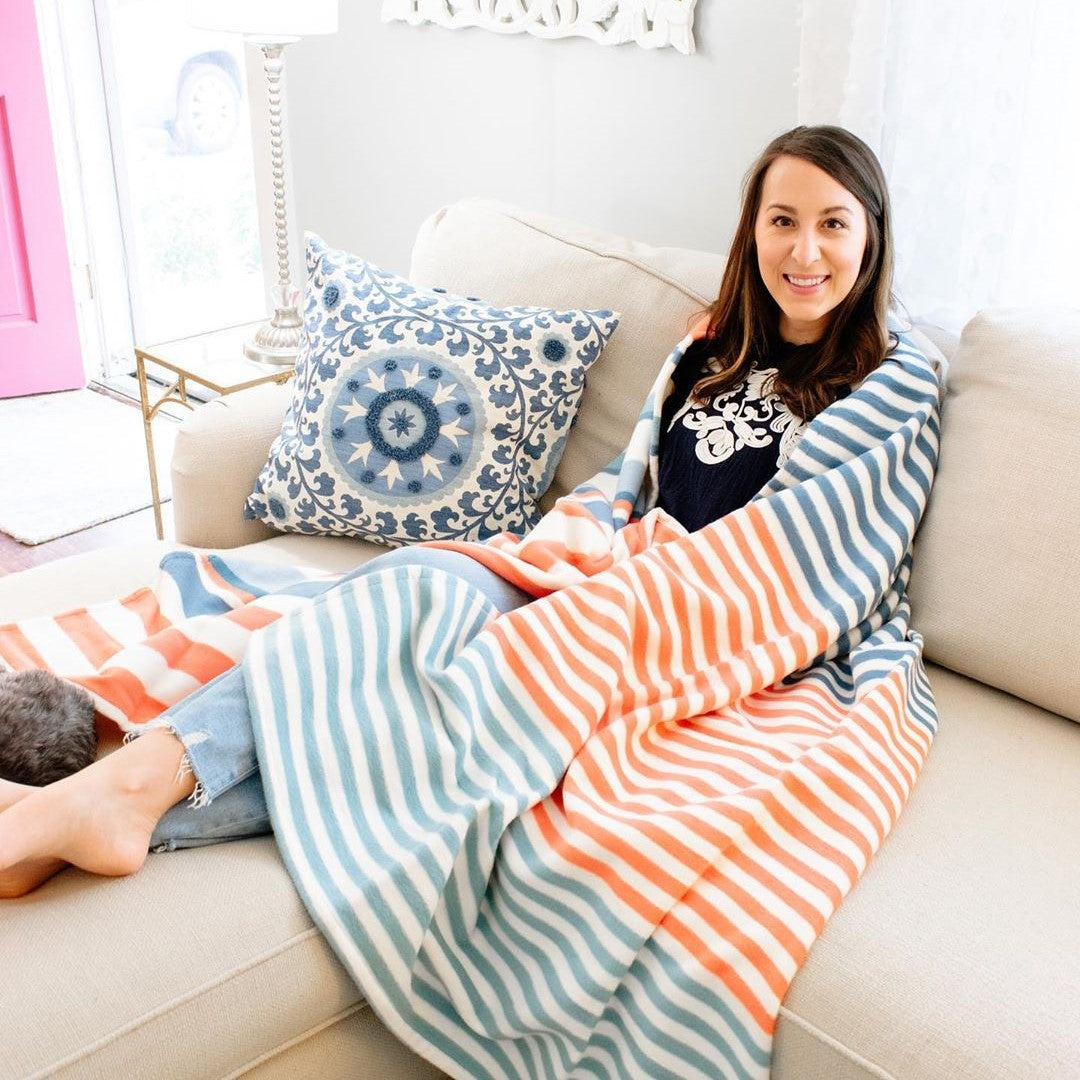 Serenity for survivors
Your purchase of one of our 60x80 blankets not only provides you with comfort and warmth, but also helps provide others with security and peace of mind. Our primary goal is to uplift others, therefore in addition to selling blankets, we donate 10% of all earnings to domestic abuse shelters.
Stay snug in any season
Whether you want a breathable, lightweight blanket during the summer or a heavier blanket to keep you toasty during winter, we make our 60x80 blankets with the highest quality materials so you can remain comfortable and cozy in any season.
Soothe away stress and anxiety
Our oversized, heavy throw blankets can help you unwind and calm your anxiety by giving you a sense of calm and relaxation. So get ready to relax and melt into 60x80 inches of soothingly soft fabric.
Comfort for years to come
Our durable 60x80 blankets are machine washable and resist bacteria accumulation, thanks to our commitment to using high-quality materials. Whether you wash it once, twice, or 100 times, our blankets will never pill, fuzz, or cause static.