Won't pill, fuzz, or static
This Oeko-Tex baby blanket won't pill, fuzz, or static because of the eco-friendly, high-quality materials it's made with.
Great gift idea
A baby blanket is a classic gift for new parents, and this small size is perfect for tucking into a diaper bag or car seat. The soft, snug material will keep the baby warm and comfortable, while the cute face adds a touch of fun.
Year-round comfort
This Oeko-Tex baby blanket is perfect for any season. In the winter, it keeps your little one cozy and warm; in the summer, it provides a light and airy layer of protection against the sun.
Gentle on the skin
This Oeko-Tex baby blanket is made from natural fibers that are free from harmful chemicals, making it an ideal choice for your little one. The blanket is also breathable, which helps to keep your baby's skin cool and comfortable.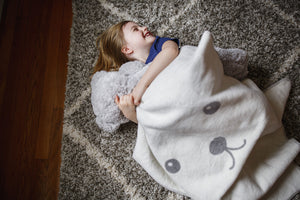 The Oeko-Tex baby blanket that inspires wonder
More than just a blanket
When you purchase an Oeko-Tex baby blanket from Thread Talk, you can feel good knowing that you're helping to make a difference in the lives of others. We donate 10% of all proceeds to domestic violence shelters, so your purchase will go towards supporting those who need it most.
Why 'Wonder'?
Remember when you were a kid, and everything was amazing, and anything was possible? The world was a nonstop adventure, and your partner in crime was a wide-eyed sense of wonder.

Hence the name of this playful blanket.

Made from the softest material, this blanket is sure to keep your little one cozy and comfortable. The intricate stitching and fun design make this blanket a cherishable work of art, and the fact that it's machine-washable makes it practical as well.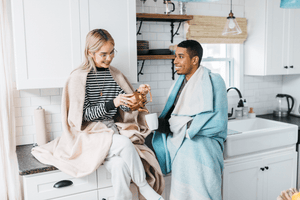 Shop 60x80 blankets
Perfect for spreading out on the couch or providing an extra layer on your bed, our 60x80 blanket keeps you warm and cozy from head to toe.
Shop 30x40 blankets
Gentle on the skin, our lightweight 30x40 blanket is perfect for
toddlers, easy to pack when you're traveling, and can serve as a comfy
lap blanket when you need it.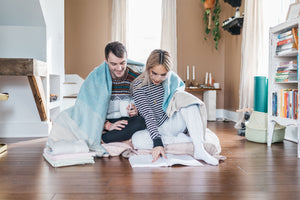 Shop Oeko-Tex blankets
Our Oeko Tex blanket is made with certified all-natural materials crafted to provide unbeatable, long-lasting comfort and serenity in any season.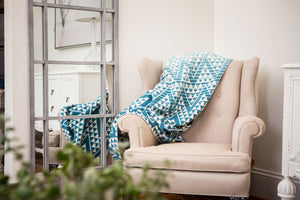 Shop organic cotton blankets
Discover the holy grail of comfort: an all-season, super-soft organic
cotton blanket that helps you sleep better, feel calmer, and keep fuzz
off your furniture.